Gaming projector is raving up their popularity day by day as it is serving as a potent alternative to expensive Full HD TVs. Standard gaming monitors confine your gaming environment on a small screen, and you don't get to view the lucrative gaming environment detailing on a large screen. Playing your game in a large screen will give you the experience of vivid experience that the developer wanted you to have while playing the game. Now, most of the gamers can't afford to spend a hefty amount to buy expensive gaming monitors or projectors, but you will be delighted to know that there are many capable, cheap gaming projectors that would get the job done.
Let's have a quick look at the top 5  gaming projectors:
You can't expect a conventional cheap projector or ordinary Church's projector to baffle you with impressive gaming performance. Some projectors have been specially curated, so they can provide a perfect gaming experience. Low input lag serves as the most critical part, and there are only a few cheap projectors on the market that offers that facility. You can even utilize a standard projector for gaming, but high input lag would make the difference as it will create a lot of ado. However, with low input lag, gaming also provides Full HD, rich contrast, large screen size and modern color technology facility.
If you think that now you have to research a lot to find the best projector for gaming in the market, then spare yourself from that ado. On behalf of you, we have gone through extensive research and came up with 10 excellent projectors that are specially built for gaming. Even these can be utilized for outdoor movies. These projectors carry all the necessary features that can make you flabbergasted with its quality while you are playing your game. You must have always longed for moving from a small gaming monitor to a large screen to get a cinematic experience while playing your game.
So, without further discussion, let's take a look at our top 10 gaming projectors:
Best Gaming Projectors 2019 Reviews
1. Epson 5040UBe WirelessHD 3LCD Projector Review
What We Liked Most About This Product
Epson Home Cinema 5040UBe serves as the world's first projector to boast wireless HD capability that flawlessly streams Full HD content from external devices. It also allows you to hook different types of external gaming devices using HDMI, LAN, Mini USB, USB, D-Sub 15 pin, and RS-232c. For the light source, it utilizes a 250-watt UHE lamp that promises to stay by your side for at least 5000 hours only if you use the projector in ECO mode.
It is entirely a compact projector that boasts brawny build quality however it is quite heavy which would create issues during ceiling installation. The visual output serves as the highlighting part of Epson Home Cinema 5040UBe, and many gamers opt for them as it offers Full HD native resolution with HDR10. You will love the picture quality of that projector while gaming.
Not only that, but it also possesses 4K enhancement technology that raves up all the regular contents to 4K quality which is a boon to gamers. Most importantly it offers minimal lag time and flat refresh rate along with zero rainbow effect technology which ensures you would experience a significant gaming session.
The gaming visuals will be treated to your eyes nicely, and it is mainly because of its 1000000:1 contrast ratio, DCI-P3 color gamut, and 2500 lumens. The 3D compatibility along with bright 3D drive-in Epson 5040UBe gives you the liberty to explore 3D features any without any visual issue. Any time attributes you require, this projector has it all, and powered lens position memory with 2.1x zoom serves as the proof.
It offers a varied screen size series that goes up to 300 inches so you can efficiently use it outside on the lawn. This can be a good projector PlayStation and Xbox. The cooling system of this device is quite efficient, and it doesn't make much noise so you can peacefully play your game without getting distracted. This is an ideal gaming projector and you will get the ultimate gaming experience if you decide to buy Epson Home Cinema 5040UBe.
Things We Like
Top notch visual quality with sharp clarity
Elevated color accuracy with deep black level
Seamless streaming with wireless HD
Commendable 4K quality
Immense screen size options
Short throw distance
Things We Didn't Like
The absence of all HDR model
It is quite heavy
This projector is one of the TENDING projectors now in the USA.
2. Sony VPLHW45ES 1080p 3D SXRD Gaming Projector Review
What We Liked Most About This Product
The brand Sony is well known to the people especially when it comes to gaming projectors as they have hardly disappointed anyone. VPLHW45ES gaming projector is an exclusive model that has become a heartthrob for many gaming enthusiasts mainly due to the presence of specific attributes that are only found in this model. SXRD technology, inbuilt RF transmitter, dynamic lamp control, USB firmware update, and Motionflow technology are some limited features that make it so special in the market.
Features and Benefits
As a gamer, you will always seek to explore your gaming visuals in various screen sizes, and that is why Sony VPLHW45ES has included a projection size from 40inches to 300inches. Whether you watch in maximum or minimum size, you will always find a wide lens shift along with 1.6x zoom to adjust the focus of the view.
Not only that, but you will also get a manual keystone correction for tweaking the angle of the projection. We can assure you that once you get this projector, you won't have to spend extra money on its lamp replacement as it promises to last more than 6000hours.
When you start a high-end game in the Sony VPLHW45ES gaming projector, it will appear as if you are watching cinematic visuals and SXRD technology along with Full HD resolution serve as the main reason. It also offers 1800 lumens of brightness and excellent color accuracy that assist the projector provides lifelike clarity in every frame.
When you come across any fast gaming sequence, you won't find any motion blur as it employs Motionflow technology that tends to minimize screen stuttering and offer smooth frames. It even provides 3D compatibility with RF transmitter which is good news for you if love playing games in a 3D environment.
ventilation while curbing down the fan noise at the same time. You can connect all the standard gaming devices to the projector including PC, PS4, Xbox, etc. as it offers the varied type of inputs. Its interface comprises HDMI, IR IN, D-Sub, USB, RS-232c, etc. and you can utilize the USB port for updating the firmware. Once you get your hand on this model, you won't have to worry about any repair or damage because Sony offers three years complete warranty with customer support.

Things We Like
Crisp visuals with bright frames
Lifelike color output
The fans don't make much noise
It has inbuilt RF transmitter
It updates firmware through USB
Exceptional build quality with efficient cooling
It comes with three years warranty
3. Epson Pro EX9220 3LCD Projector Review
What We Liked Most About This Product
Epson Pro EX9220 is quite a popular model in the mid-budget range, and you will find this name familiar in every list of the budget projector in the online market. Its low input takes all the focus when you look at its attributes. However, you will also love every bit of this model but especially its WUXGA native resolution, wireless mirroring, 3600 lumens, and projection size option. In our opinion, this is one of the best portable projectors for gaming.
Features and Benefits
Epson Pro EX9220 may not serve as the best budget gaming projector, but its main motto is to offer you mesmerizing gaming experience without compromising on the attribute. Whether you play the game inside your room or in the garden, you will enjoy it everywhere as you will get a screen size range between 30inch and 300inchs with a 1.68:1 throw ratio.
You will also get the option to toggle between 4:3, 16:9, and 16:10 aspect ratio which is essential for single-player games. You can stay assured that it would last for years as it comes with a 210-watt lamp offering 10000 hours in Eco Mode.
Playing the game in Epson Pro EX9220 will be a treat to your eye as it is comes padded with 1920 X 1200 native resolution and 3600 lumens of brightness. The color accuracy and black depth in every visual are remarkable, and it is mainly because of the 15000:1 contrast with 1.07 billion color support.
The 3LCD display technology brings more drama in every frame, and you will get proof when you compare your gaming visuals with others. The calibration process with this device is quite simple as it offers +/- 30-degree auto keystone correction with an option for manual focus.
Connection options serve as an essential aspect of every gaming projector, and Epson Pro EX9220 helps you with a varied types of opportunities. Wireless screen mirroring with Miracast or Airplay serves as the highlight of its connection sector. However, you will also find MHL, HDMI, USB, D-sub as standard port options.
Interestingly, it also offers a fast connection option where you just have to scan the QR code for connecting your phone to the projector. The overall setup process is natural, and its total weight is quite low, so you can easily mount in the ceiling.
Things We Like
Bright visuals with good color depth
Impressive native resolution
Option for zoom facility with auto keystone correction
The absence of any rainbow effect
Marvelous data images
Decent price structure
It provides a lot of connection ports
Things We Didn't Like
It doesn't come with audio port
The absence of 3D compatibility
4. Epson 2150 Wireless 3LCD projector Review
What We Liked Most About This Product
Home Cinema 2150 from Epson is one of those models that a gamer will give a try. There are many models on the market but it has managed to surpass everyone, and it is mainly due to its exclusive features. The elite attributes include wireless screen mirroring, full HD native resolution, 10-watt speaker, and a 60000:1 contrast ratio.
Features and Benefits
The visual performance of Epson Home Cinema 2150 attracts most gamers, and we can bet that you will too admire its eye-popping visuals. It employs the legendary 3LCD projection technology along with 1080p native resolution and 2500 lumens of brightness that makes sure cinematic brightness in gaming scenes.
You will be able to view all the textures along with little details in your game and the 60000:1 contrast ratio ensures that factor. The color output of this device is best-in-class as it lays down a full 10 bits color, as well as 1.07 billion colors, support in every frame.
Not only 2D, but you will also find 3D compatibility with Epson Home Cinema 2150 and remember it that too without any sign of rainbow effect in the visuals. With this model, you will find an extensive array of screen sizes that starts from 30inches and goes all the way up to 300inches.
What is more interesting?
The throw ratio is 1.33, and you will get the option to choose between the 16:10 and 4:3 aspect ratio. You won't find any lag or screen stuttering while playing your favorite game and all the credit goes to its fast response time.
Home Cinema 2150 pampers you with a varied type of connectivity, but its wireless mirroring through Miracast serves as the eye-catching part. Apart from wireless connectivity, you will also be treated with HDMI, MHL, USB, D-Sub, and audio ports. The overall cooling design of the box is highly effective, and the fan is located in the front section.
It is loaded with a 200-watt UHE lamp that holds the prowess to last up to 7500hours so you won't have to shell out the extra cost for the lamp in at least four years. Lastly, you will be greeted with a 10-watt built-in speaker that delivers a decent sound output in a small area.

Things We Like
The visuals are quite bright and sharp
Exceptional Full HD 3D performance
It lacks any screen tearing or rainbow effect
Seamless wireless mirroring
Simple set up process with a well-guided menu
Decent lamp longevity
Things We Didn't Like
It doesn't hook well with Apple devices
The wireless set up process is excruciating
5. BenQ DLP HD 1080p Projector Review
What We Liked Most About This Product
Gaming projectors are meant to have a high range of technical advantages with a lot of functionalities to enjoy some hardcore games. BenQ DLP HD 1080p is a highly configured gamer's projector, which comes at a way cheaper price than most of its competitors.
Features and Benefits
BenQ DLP HD 1080p Projector is a blend of almost all of the expected features that mid-level gamers or home theater lovers want. A 2200 lumens brightness, a 15000:1 contrast ratio, a 6-color combination as primary color scheme, and different calibration for day and night viewing- that's what BenQ DLP HD 1080p Projector is made of.
You can surely find your desired feature in these gaming projectors. It's compatible with Android, iPhone, PS3, and PS4. And goes without lagging for hours-long. So, if you're a mid-level or starter gamer, you'll never be disappointed with the BenQ DLP HD 1080p Projector.
BenQ products, no matter what sorts of electronics they are, are quite energy-efficient. Fuelled by smart Eco Technology to conserve energy and prolong the lamp life is there. As a result, the lamp lasts for more than 7,000 hours on average.
It has a dual visionary mood for day and night. So, you'll watch movies or play games with a complete soothing in eyes. So, no visionary damages at all.
Things We Like
A super energy-conserving high-resolution projector.
Comes from one of the most reputed electronics manufacturers
Imaging range of 60 inches to 180 inches
A projector with least-complex installation process
7000 hours lamp lifespan
Makes almost no noise in the fan etc
1.3x zooming capability.
Things We Didn't Like
Not a great fit for hours-long HQ gaming
Latency is one irritation while playing multi-player games.
6. Epson Home Cinema 2040 3LCD Projector Review
What We Liked Most About This Product
Epson Home Cinema 2040 boasts a simplistic outlook but holds some specialties that make it a potent gaming projector mid-range budget. Its MHL connection option, Full HD native resolution, high contrast ratio, low input lag, and inbuilt speaker make it appealable to gamers. However, according to experts, its competitive price tag is the most highlighted part of its attribute list.
Features and Benefits
As a gamer you will always look for a projector with low input lag as well as full HD resolution and Epson Home Cinema 2040 provides you with more than that. It comes in a beautiful white box, but there are a lot more things than meets the eye.
It is geared with Epson's patent 3LCD projection system along with 29ms lag time, and they are responsible for bringing astounding gaming experience. The 35000:1 contrast ratio and 2200 lumens add to the beauty of the visuals by offerings jagged clarity.
The full 10 bits color output Epson 2040 brings in every frame will make you fall on your knee, and it will be a boon to you as it will bring out the vivid textures of the game. Another good news is that you won't be bugged by the rainbow effect while you are enjoying your gaming session.
You can stay assured that the quality of the visual remains almost the same even when you change the screen size from 34inch to 332 inches. However you might not get highly efficient 3D performance, but still, it is far better than 3D visuals of ordinary models.
Epson Home Cinema 2040 is loaded with all the required amenities which includes a 5-watt speaker, but it won't be useful if you prefer crystal clarity in high volume. The cooling system is designed in such a way that it won't get heated up even if you use it for a long hour but the fan would make a noise of more than 37db.
The lamp hour it provides go above 7500 hours in Eco Mode, so you can stay assured that you won't have to change the lamp for a long time. The durability of this product is top-notch, but you will still get two years warranty with proper customer support.
Things We Like
A lot of detailing with heavy black depth
It brings out every natural color
The absence of any rainbow effect in 3D
The lag time is quite low
It offers the varied type of input options
The screen size is colossal
Things We Didn't Like
It doesn't include 3D glass in the package
It makes some noise
The sound quality of the speaker is weak
7. Optoma HD142X Projector Review
What We Liked Most About This Product
Optoma HD142X is one of the most-selling gaming projectors (high-end) one can own, and the thing that lured us to choose this projector is its DLP-supported Full HD visual quality along with an extensive array of features. Exceptional 3D projection along with jaw-dropping color production and low input lag serves as other factors that made us fall in love with this projector.
Features and Benefits
When the question of top gaming projector from Optoma arises, then the only name that pops in every recommendation list is HD142X. Full HD 1920 X 1080 pixels resolution along DLP projection serves as the highlighting part of this projector which suffices enough to provide you with an impressive gaming session. With this projector, Optoma has also taken care of the screen size by offering a massive range starting from 66 inches and ending at 107 inches.
The exciting part of this device is its 23000:1 contrast ratio which indicates you will enjoy visuals with deep blacks even in the presence of ambient light.
To produce a great deal of color production in every image, HD142X boasts a perfect blend of Reference Mode and sRGB technology which provides a mind-blogging performance. Every gaming visual will include REC.709 and REC. 709b color space so that you can get the best out of every gaming scene.
The color production has been curated in such a way that it meets the international standard of the HDTV experience. Optoma has even embedded a high-performance 3D projection technology that will allow you to enjoy your games in 3D mode by connecting your consoles. You can also enjoy 3D movies or 3D streams combined with smooth visuals and stunning colors.
HD142X packs a powerful lamp that depicts 3000 ANSI lumens of white and color brightness which ensure none of the gaming scenes are dull. You will be thrilled to know that the lamp will last up to 8000 hours with casual use which is an impressive feature for gamers like you.
To enhance your gaming experience; it also comes with a powerful 10 watt that produces a crystal sound quality. The broad array of connectivity which includes two HDMI, MHL v1.2, 3D Sync, USB, and Audio Out also makes it one of the greatest projectors for Xbox One.
Now, let's take a look at its Pros and Cons section:

Things We Like
The inexpensive price mark.
Exceptional performance from DLP projection.
Jaw-dropping visual output with high color accuracy
It works quietly
Colossal lamp hour with high lumens.
Things We Didn't Like
The black level could have been better.
The absence of lens shift.
Limited HDMI port.
8. Optoma UHD60 4K Ultra High Definition Home Theater Projector Review
What We Liked Most About This Product
Optoma UHD60 4K Ultra High Definition is one of the dominant projectors when it comes to the 4K projection industry. From many of its admirable features, we like its display quality most. True 4K UHD 3840×2160 video resolutions of 2160p resolution are more than a gamer can dream of.
Features and Benefits
First and foremost, I can't resist mentioning its chipset. It's powered by a Texas Instrument 4K DLP UHD Chipset. Which is, one of the most admired processors from our recognition.
To make the pixel delivery perfect, two HDMI 2.0 and HDCP 2.2 ports are embedded with the device itself. In together, they supply an 18 Gbps bandwidth and keep feeding the 4K UHD video technology.
With this Optoma UHD60 4K Ultra High Definition, you'll get a wide range of customizing opportunities in your hands. a 1,000,000:1 contrast ratio, an HDR10, a giant zooming ratio of 16x, and vertical lens shift is what any gamer dreams of.
While you're not gaming, there are options to be used as home theater or backyard movie projectors. A projection range of 140 inches, allows the viewers to enjoy 4K videos with optimal viewing area.
While many of the gamers have issues with lagging in the video stream, Optoma UHD60 4K Ultra High Definition has kept it to a minimum. The frame and footage ratio is 48ms=1.5 [email protected] fps. So far, we are concerned, it leads to a minimum lagging while playing HQ games.
Well, you may raise an eyebrow thinking, How long will this Hi-tech freak long? Well, to your utter surprise, its lamp has an average lifespan of 10,000 hours.
Things We Like
Powered by revolutionary Texas Instrument 4K DLP UHD chipset
Full UHD 4K video experience with optimal viewing area
The lamp life is a robust 10,000 hours
1.6x zooming capability
1000000:1 contrast ratio
Swift and simple color gamut capability.
Things We Didn't Like
A heavy weight of 16 pounds, hard to move
Quite a high price for home and personal usage
9. ViewSonic PJD5553LWS 3200 Lumens WXGA HDMI Short Throw Projector Review
What We Liked Most About This Product
Our greatest impression with ViewSonic PJD5553LWS 3200 was its wide range of connectivity to devices. It has an unbelievable ability to be compatible with Windows, Mac, DVD players, Amazon FireTV, Bluray players, Google Chromecast, Apple TV, and more.
We think for multi-player usage, in gaming or whatever, ViewSonic PJD5553LWS 3200 can be the perfect projector you can find around.
Features and Benefits
By name, ViewSonic PJD5553LWS 3200 is a short throw ratio projector. A 0.49 throw ratio makes the projection visible from a tiny range of distance. So, it's an ideal one for purposes like gaming, school or official display, etc.
We're really impressed with the pretty granular level image production that ViewSonic PJD5553LWS 3200 does. A great color accuracy, Native WXGA 1280×800 video resolution, and a close throw ratio will make the video experience awesome.
Like any other long-lasting projector, it was supposed to be threatened by a question mark of durability. But ViewSonic PJD5553LWS 3200 has proven itself to last for 10,000+ hours.
Talking about all other virtues of a quality projector, it has a 2W built-in speaker, optical focus and zoom, an easy-to-access lamp, and outside, a white body with superb finishing.
Things We Like
0.49:1 throw ratio.
A wide range of connectivity with devices.
Convenient design with a built-in speaker.
20,000:1 dynamic contrast ratio
An advanced color scheme with outstanding sharpness.
A rich set of accessories with the pack
A well-set price for the features it offers
Things We Didn't Like
Not so bright for outdoor projection
10. ViewSonic PJD7828HDL Projector Review
What We Liked Most About This Product
Top-notch DLP DarkChip3 projection, advanced color technology, and seamless wireless streaming are some crucial factors that diverted our attention towards ViewSonic PJD7828HDL. The large array of ports and huge screen size forced us to choose this projector for this list.
Features and Benefits
ViewSonic is a popular name when comes to gaming projectors and PJD7828HDL a highly prolific device available in the market. Even though it is not a projector under $200 but it is still a top model for gaming when compared with others.
The showstopper feature which takes away all the attention is its DLP DarkChip3 projection technology that ensures that you will get eye-popping visuals. It even features a Full HD 1080p native resolution which delivers commendable details with vibrant color in every frame of your game.
The lucrative part of PJD7828HLD is its SuperColor IPSMatch technology which is the perfect blend of modern optical level components, super precise chromatic adjustment, and color wheel coating. It also boasts SuperColor Technology and 3200 brightness so that the projector won't have to compromise on color production and brightness.
To bring richness and contrast to the visuals, ViewSonic has padded this projector with a 22000:1 contrast ratio. You will love to use this projector because it has a vast screen size range measuring up to 250 inches along with a short throw distance.
PJD7828HLD comes packed in a highly durable box with a front exhaust so it can work for a long time. This sturdy box also packs an excellent 10-watt speaker that delivers stunning sound quality, and it is perfect for mid-sized rooms. It also allows you to utilize wireless streaming so that you can play your favorite content.
It also features HDMI, MHL, USB Type A, USB Type Mini B, 3.5mm audio, and VGA input port which are located in the portal compartment. This is not the end; you are also offered a substantial duty lamp that lasts up to 10000 hours.
Things We Like
Affordable price tag.
Commendable image detail with superior color production.
It is compatible with AppleTV, Google Chromecast, and Amazon FireTV
Things We Didn't Like
It doesn't provide an exceptionally sharp image
No vertical lens shift.
It often depicts distortion in dark conditions.
11.BenQ Gaming Video Projector
Product Highlights
The BenQ best Gaming Projector (HT2150ST) is one of the most popular models on the market and it won the 2016 Editor's Choice Award from Projector Central.
We think this projector is a great investment for people wanting a serious gaming experience.
You don't need to have a large gaming room for a hardcore gaming experience – just 5 feet of projection space and the short-throw will give you an impressive 100-inch screen in high resolution.
As long as your set-up is good and your surface is flat, this best gaming projector will not disappoint.
The reasons this projector is winning awards and impressing gamers and sports fans are clear
Features
Measuring 14.98 x 4.79 x 10.91 inches, this projector is small enough to fit into cozier gaming rooms and light enough to move it around if you need to. But the small size does not seem to affect image size or performance: you only need a projection distance of 1.5 meters (just under 5 feet) to get a full 100-inch viewing area with exceptional resolution.
PROS
There is no noticeable lag: even hard to please Call of Duty players find that the visuals are instantly responsive to input and gaming is smooth and swift. There is no ghosting or rainbow effect.
Gamers and movie buffs alike frequently rave about the picture quality with this projector. The pictures are sharp and the full HD resolution (1080p) is excellent. The contrast of 15000:1 combined with a brightness of 2200 ANSI Lumens show every detail and you can fine-tune the settings to suit the lighting in any room or area.
The built-in speakers are actually really good (10W) and many gamers just use these. But, if you want the surround sound experience, there's also a standard auxiliary port, so you can plug in your setup for a better audio/visual experience.
Calibrating the projector to suit your space, lighting, and tastes is super easy. If you're not much of a techie and just want to plug it in and start watching and gaming, there's very little calibration needed for great projection and picture quality. But if you like to tinker around and get things just right, you can fine-tune all of the calibrations with precision. And, if you mess something up, it's easy to reset the settings.
The DLP technology prevents picture decay and many users report that the image is as good after two years as it was the day they first set it up.
CONS
As short-throw projectors go, the image quality on this one is very good. But, you do need to make sure the surface you're projecting onto is totally flat and level, or some distortion is possible.
It does not have a vertical/horizontal lens shift and some buyers would have liked a more powerful zoom.
12. Optoma GT760
Product Highlights
Although it's a truly great Projector for gaming I couldn't have placed it higher on the list because, unlike the top pick, it simply isn't Full 3D. Sure the Optoma GT760A is compatible with all formats of 3D, including Sequential, PC, and Blu-Ray, and when you go into 3D Mode the images you see are fantastic.
But, with a Native Resolution of the only 720p, these fantastic images aren't quite Full 3D images so they're a little less clear than on the previous two systems.
Due to the 720p Native Resolution, you also see a slight drop off in quality from the previous two while in 2D Mode. The Contrast Ratio is higher though, so black whites appear in a clarity equal to that of even of the HT2150ST, and the Texas Instruments Color Technology produces over 1 billion colors, helping the GT760A to perform well above its 720p pixel count.
Interestingly the GT760A has a higher Lumen count than either of the top 2, so if you like to play games with some light in the room, then you'd be advised to buy this.
There are 3400 Lumens in total and they perform incredibly well, so you can throw up to 100 inches of images on an average afternoon with the curtains open while maintaining clarity.
The short-throw is 90 inches at 42 inches back, which is pretty good, and the Speakers are 5 Watts so they're better than the HT2150ST.
Features
Size and Design:
At a height of 9.6 inches and a depth of 3.9 inches, it's one of the smaller Gaming Projectors available at the moment and with the weight being the only 2.5KG, it's also rather light. So the portability is there, and while it's not the best-looking projector in the world, it's certainly not ugly, so it will be easily incorporated into any living room setting. Simplicity is the word for this design, with its slightly curved edges and wide grills being the only features of note.
Performance:
If you like an easy set-up then you're in luck because the Optoma GT760A offers a short menu-based system that is so easy to follow you can't really make a mistake. There are just a few image adjustments and you're up and running.Moving swiftly on many people thinking about a new projector for gaming will have been happy to see the term 'Full 3D' here. Unfortunately, labels given to technology are very rarely self-explanatory and this one is no exception. The first piece of good news is that the 3D images look great and provided you've gone out and bought glasses, you'll be able to view them straight away. More good news is that the Optoma GT760A is compatible with all 3D formats including sequential and broadcasting, so you'll be able to hook up your Blu-Ray Player as well as your PC, or any other device that supports 3D. The value of this should not be overlooked because many so-called 'Full 3D' systems only support one 3D format.There are also very few distortions in 3D, so you'll get good images all the way up 300 inches, making 3D viewing on the Optoma GT760A an astounding experience. I suppose you're wondering what the problem is then? I did mention the 3D wasn't as simple as it sounded and the problem is that it's not really 3D. Full 3D is 1080p in each eye and with a Native Resolution of the only 720p, the GT760A can never give you 1080p in each eye. So, it was a little naughty to label this system 'Full 3D' but I'm sure that once buyers view the images they'll have no complaints.Another thing worth noting is that you can get 120HZ or 144HZ 3D Glasses for gaming, but if you want to watch 3D Blu-Ray then you need 144HZ glasses. So, unless you want to buy two pairs you're probably better choosing the 144HZ glasses. For those who have a PC, you'll be happy to hear that because the Optoma GT760A supports all 3D formats that means it supports PC 3D. Of course, this is meaningless if you don't have a PC with a 3D compatible graphics card, but if you do you can get started viewing in 3D right away.The 2D viewing is also incredibly good, with a 20000-1 Contrast Ratio and Texas Instruments DLP Technology displaying up to 1 Billion colors. Although the images are great you should bear in mind the fact that you only get 1 HDMI connection meaning you'll have to unhook one device to hook up another. If that's no problem then this is one of the best 2D projectors around because there really are very few distortions and with 3400 Lumens of brightness you don't have to draw the curtains before game playing. The Lumens perform really well, as does the color wheel so I found myself wishing they'd just included one more HDMI connection for the perfect 2D experience. On the upside, there is a short-throw of 90 inches from 42 inches back so maybe we can let the HDMI connection problem slide.

Unfortunately, the speaker system is a big letdown. With only 5 Watts of power, the GT760A is clearly not capable of producing great sound to go with those excellent images so you'll have to buy external speakers if you don't already own them.
PROS
20000:1 Contrast Ratio
Easy Set-up
Portable
Fast Response Time
Low Lag
Great Color Technology
High-Performance 3D
Amazing Short-Throw
13. Optoma GT1080 1080p 3D DLP Gaming Projector
Product Highlights
The GT1080 produces some wonderful 1080p 2D images and this is down to the inclusion of Texas Instruments color technology so just like the GT760A, you get over a billion colors.
The Contrast Ratio on the GT1080 is actually is the best on the list at 25000-1 so maybe this is your number one if you like dark mysterious games because the lag time is low and the response time is fast.
The issue with the GT760A was that at 720p the 3D was of a lower quality than Full 3D, but the issue with the GT1080 is that until you go out and buy a Transmitter, you're not getting 3D at all.
The 2800 Lumens also don't perform that great, so you'll need darkness while you're playing too. The 3D was very disappointing considering the fact that not only does the GT1080 have the best Contrast Ratio on the list, but it also has the best short-throw.
You can get 100 inches at only 1 meter back which is nothing short of incredible.
The GT1080 is a beautiful & best gaming Projector with great 2D images, and some exciting special features, but the Lumens and the 3D mean that it's not without it's stumbling blocks. Still, I strongly doubt buyers would be disappointed by a purchase
Features
Size and Design:
I like the design because it's white and white is a very neutral color so the Optoma GT1080 will slot into any living room or games room without a lot of style clashes. It has soft rounded edges with Optoma's classic system of multiple vents, but ultimately there's not much going on. That's a good thing because it means everything is done by remote control so you'll be able to just set it down and start. The measurements are 8.8 inches by 12.4 inches by 4 inches, so you're getting quite a small unit and the weight is only 6 pounds so it is portable. It could have been a little smaller, although I could have been an inch taller, at the end of the day it doesn't really make a difference. Overall I have no complaints about the design, and you'll be putting it in a case and carrying it around the friends' houses with no problems at all.
Performance:
The major shock during set-up was that the Optoma GT1080 doesn't include Optical Zoom, so you must literally move the projector backward and forward in order to get the image size. If you think this is odd, you're not alone because it's one of the only Projectors available without Optical Zoom. However, the set-up is still very easy because they put an excellent short-throw lens in, meaning you can get it done in 10 minutes.The short-throw lens is perhaps the best thing about the Optoma GT1080 because it solves a huge problem some potential Projector owners have. That problem is about what you do when you want a Projector would you only have small rooms in the home. Many Projectors will throw up an image of around 100 inches from 8 meters back, which is great but if you don't have 8 meters then you don't have many options. Others will throw up 100 inches from 4 meters back and these are better options, but the Optoma GT1080 will give you a 100-inch image from only 1 meter back making it one of the best affordable short-throw projectors. This enhances the portability because you don't have to worry about where you're taking it, and generally makes life a little easier.The quality of the picture in HD is actually incredible. You get a 25000-1 Contrast Ratio which means blacks and whites are full of depth. You also get a great response time and very low lag time, meaning even the most complex games can be played at a fast pace. This combined with the Texas Instruments Full HD DarkChip 3 chipset, producing over a billion colors on-screen makes the Optoma GT1080 an excellent option for supreme picture quality in gaming. You can also play games with some light in the room because although in practice the GT1080 doesn't reach the 2800 Lumens promised on the box, it does have enough to ensure clarity in ambient light. For the price, there are few better projectors on the market for HD gaming with my one complaint being that the yellows on the GT1080 sometimes appear too pronounced; although this is a very small complaint.For 3D Gaming, the news isn't as good but it's not all bad. The bad part is that if you were thinking of bringing it home and playing in 3D straight away, then that isn't going to be possible. The GT1080 doesn't have a 3D Transmitter so you'll need to buy one first before playing in 3D, although they have included a visible port for hooking up a Transmitter. The good news is that once you buy the Transmitter, the 3D looks great because you have a beautiful 1080p Native Resolution and hardly any distortions no matter how large your chosen screen size is.The picture calibration is excellent on the GT1080 so you won't need to change it much, although they have a very easy menu system where you can do just that. The GT1080 also comes with Dynamic Black, which is the technical name for the smart system inside this Projector enabling it to self-adjust to get the maximum quality in any light. The speakers offer 10W of sound and are so powerful that you'll actually have to turn the sound down. There's no muffling and they do give arcade-quality sound, which will be a major selling point for gamers.
PROS
Optoma GT1080 1080p 3D DLP Gaming Projector
25000-1 Contrast Ratio
2800 Lumens
Easy Set-up
Portable
Fast Response time
Great Short-Throw
CONS
Full 3D, if you buy a Transmitter
14. BenQ HT2050
Product Highlights
The Benq ht2050 is not a projector that is specific for gaming but it is a great Projector and games look excellent on it.
The Benq has a lack of distortions and 2D and 3D pictures which are not quite of the HT2150ST standard but are still excellent.
It's Full 3D, so again, all you need is glasses to view 3D because the ht2050 already has everything it needs inside to Broadcast 3D from a Blu-Ray Player, Console, or PC.
The Benq also has a great throw distance so you don't need a very large room to play games in. From 2.5 Meters back you can get a screen size of 100 inches and that's 100 inches of supreme clarity too.
If you don't have External Speakers and don't want to go out and buy some then the Benq should probably be your number 1 here. This is because although the images are marginally better on the Epson, the Benq has 10.1 Watt Mono Speakers that sound great and are perfect for games.
There are very low lag, fast responses, and superb-looking large screen graphics too, so this is an amazing best gaming Projector. The lag is a little less on the HT2150ST, the pictures are better and an MHL connection is present, so I had to place it ahead of this Benq, but buyers will not be disappointed.
Features
There are 2200 lumens of brightness, a 15000:1 contrast ratio and the resolution is quality HD 1920×1080. The recommended screen size is 60-100 inches from 5.77 feet and 180 inches from 17.33 feet. Video modes have a great many resolution options including 720p, 1080i, 1080p/60, 576i, 576p, 480i and 480p. The HT2050 is also a full HD 3D projector, with HDMI sockets for connection of games consoles, DVD players, Blu-ray players, tablets, and Computers. Lamp life is 3500 hours on normal mode and 6000 hours on eco mode, power is a maximum of 350 watts with a voltage of 100-240. The glass lens features 130.1 zooms, a manual option for the focus, and a vertical shift. There is a 6-speed color wheel, the speakers are 10.1 W Mono and the weight of the whole product is 3.3kg.
PROS
Its 2200 lumens perform incredibly well and are more than enough brightness to enable picture's of high quality in almost any light, so blinds or curtains will not have to be drawn for viewing
The 6-speed color wheel helps deliver better than HD quality vision and images appear detailed and full of vitality
The speakers, so often a weak point in projectors, are excellent. Sound flows all around the room with no distortion
Very low noise levels so no interruption while watching movies or playing games
Easy Set-up
The screen size is massive, going all the way up to 180 inches, with the HT2050's short-throw lense allowing for close-up viewing at up to 100 inches.
CONS
There is no horizontal correction on the HT2050, which is odd and something quite rare in high-end projectors, though I doubt the average viewer will be disturbed by this and it shouldn't make using the projector more difficult.
Cinema mode is not configured as well as I expected
It isn't wireless, and potential purchasers must decide whether that is a problem or not
15. ViewSonic PJD5255
Product Highlights
ViewSonic offers a range of DLP projectors for different markets and applications. The ViewSonic PJD5255 is a small projector designed for business applications. It features 5 different viewing modes to enhance the viewer's experience. The projector is also tastefully designed to suit the needs of different buyers.
The projector's 1024×768 resolution and 3200-lumen lamp ensured that images were bright and crisp. The device was also very easy to connect and use. Hooking it up to my 3D player or PC was a breeze. Whether I was just viewing still jpeg images or watching a movie, the picture quality was brilliant. Other than the sound, which I found a bit underwhelming, the PJD5255 was quite impressive. The projector blends performance with some neat features, making it a device I would readily recommend to buyers.
Features
HDMI/VGA & USB ports- this allows the projector to be connected to multiple devices, making it very convenient and easy to use.
Exclusive SuperColor technology- this feature enhances image projection by offering a broader color range. In so doing, it ensures a richer viewing experience.
3200-lumen lamp- by incorporating a bright lamp, the ViewSonic PJD5255 ensures brighter and more colorful images.
PROS
User-friendly design
Low power consumption
3D ready
Feature2
Feature3
CONS
Low-quality sound
High fan noise, which can be a distraction
Rainbow artifacts while viewing videos
16. Android WiFi LED Projector, Portable Multimedia
Product Highlights
As you can imagine, for under 200 bucks there are some issues here, but first the good news. Being an Android Projector, you can directly access the internet on this. So, you can play all of your Facebook games, and any other online games without needing another device. So if you wanted to play online games, then your days of carting around your laptop from place to place are over. If you did want to connect your PC or Laptop, then there's a VGA Port you can use to do that. You also have two HDMI connections which means you can hook up your PlayStation and your Xbox both at the same time.
It's also very fast for the money. You get 8GB of Flash Memory and 1GB of RAM inside. These both serve basically the same purpose, which is to store huge amounts of complex data for a short time. This takes the pressure off the CPU, thereby improving performance and speed. Games play incredibly fast and with hardly any lag time. It's not as good as you'd get for 500 dollars, but for around 120 dollars this is outstanding.
The bad news is that the resolution is only 800 by 480, but you can upscale to 1080p making this not so much of a thing. You'll need the lights out because there are only 1200 Lumens. But with 20,000 hours of lamp life and a screen size of 100 inches from 8 feet back you're getting an outstanding Projector for the price.
17. Ogima BL20 Video Projector 2600 Lumens Home Cinema Theater
Product Highlights
At 2600 Lumens you don't have to view the BL20 in complete darkness. In fact, you can get a good picture in the evening moonlight and with the blinds drawn in the afternoon. So there's a little more portability here too. And while it's louder than most Projectors, you do get 3 Watts of Audio Output and up to 200 inches of screen size. The Lamp Life is Equal to the Android at 20,000 hours and you also get the same extended range of connections. These include HDMI, VGA, USB, and SD. So you can hook up all of your Games Consoles, Phones, and Tablets. The only difference is that you can't access the internet directly on the BL20, whereas you can on the Android.
These are two practically identical machines. Even the resolution at 800 by 480, up-scaled to 1080p is the same. And you'll be pleased to know that the BL20 has an equally low lag time with a fast-paced gaming environment. This is achieved through the color technology on the BL20, whereas the Android creates speed by using its internal memory.
18.Flylinktech RD-806A 2800 Lumens Projector
Product Highlights
You get a pretty impressive throw distance here. 200 inches from 6 meters back. So, if you do like gaming in the backyard then this is probably your best bet. You don't need a huge backyard to get large screen action and with 2,800 Lumen's you don't need it to be pitch black outside. This one also has the ability to project onto a ceiling and at 1280 by 800 native resolution, the up-scaling is better because there's not so much of a leap to 1080p.
For the extra light and the better picture, you do have to put up with a lower speed than with the previous two, but I still enjoyed gaming on this. The frame-rate is acceptable and the connections are all there. Interestingly, as well as a Tablet,. Phone, Computer, Laptop and Games Console, you can also connect a Hard Disk to this for storage. It weighs more than either the Android or the BL20 so there's less portability in that sense. But, the Flylinktech is clearly the easiest to navigate and the quickest to produce pictures out of the box. So if you where taking it to a friends house you'd be playing games within five minutes. The other two can't boast that.
How To Choose A Projector For Gaming?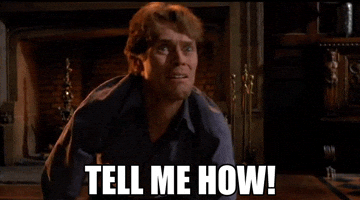 Seeking a gaming projector is slightly a tricky job, and you can't select an ordinary Full HD projector because it won't fulfill all the required criteria. The list of criteria is extensive, and at first, you need to consider the input lag of the projector. A low input lag below 30ms would suffice for a stunning gaming session without any jolt in the frame. Along with input lag comes the refresh rate and you should opt for a projector that has a 120Hz refresh rate. A good refresh rate will give an extra edge to your gaming session especially when you play racing or first-person shooter games.
Lumens serve as a crucial criterion when you are seeking a gaming projector because the right amount of brightness will bring out the vivid color in a bright frame. You will always expect your gaming projector to produce a stunning visual quality so always go for projectors with 1080p resolution. You can even go for 720p resolution if you are short on budget but for optimum quality and clarity always opt for Full HD. You also need to consider the contrast ratio and at least 10000:1 contrast ratio is required for achieving good blacks.
The screen size and throw distance go hand in hand, and for a proper cinematic gaming experience, you need to have a vast screen size range with a short throw distance. So when you are getting a gaming projector, look for useful features like advanced color technology and 3D support so that you can get the most out of your games. Last but not least you need to consider the availability of ports on the projector. It is vital that you select the projector that carries HDML (HDCP2.2), USB, wireless (optional) and MHL. So these are all necessary considerations your projectors should have to qualify for a proper gaming session.
Conclusion
Gaming projectors are high curated devices that are designed to provide you a stunning and vivid experience that you won't get in the small confined screen of a gaming monitor. This projector allows you and your friends to play your favorite game together on a large screen and nothing can beat that experience. You can even utilize regular home theater projectors for a gaming session, but nothing can beat the performance of gaming projectors that possess a low input lag facility.
As we all know gaming projectors are not cheap but we have listed Optoma HD142X and ViewSonic PJD7828HDL which can be thrown in the list of cheap gaming projectors. These two potent projectors possess all the necessary qualities to be considered in your top-end pick and budget pick. The Full HD 1080p display with advanced projection technology will provide you jaw-dropping frame quality which you would mostly find in top range LED TVs. Both of them carry a good amount of Lumens number which would suffice enough to produce bright images even in the presence of ambient light.
A question might arise why we haven't included 4K projectors in our top-end pick? It is because both console and PC uses 1080p display as the standard for gaming. So it would be futile to invest in 4K projectors for quality which you can get in 1080p devices. Both Optoma and ViewSonic is well-known name in the projector industry, and they have embedded their products as mentioned earlier with the best response time so that gamers can enjoy. You must have liked the vast array of features provided by these products, and you can blindly trust them because they are the best bang for the buck.
Thanks for visiting Gadget Lounge. You can check my other article: TV vs Projector – Which one to choose?