Have you ever fancied of watching a movie out on the lawn with your friends and family under millions of stars? Yes, right! At some point, we all crave for this kind of setup because we all have seen this type of thing in movies.
Related Article: Best Home Theater Projector For The Money in 2019
It is quite expensive to bring large TVs and home theater systems out on the lawn for watching movies, and it is not possible for everyone. So even if you are slightly short on a budget, then you can still treat yourself with the best projectors for outdoor movies. Whether you choose any of the projectors that cost under 500 or something costly, you will be undoubtedly delighted to utilize them for watching movies.
However, you can't use a projector while the sun is out because you can hardly see visual when the projector is out on the lawn. Even the costliest Church's projector doesn't carry enough brightness to showcase high clarity visuals during the day. So it is always preferable to watch movies when the sun sets because at that you can easily enjoy vivid visuals of the film without any ado.
Getting an HD or Full HD projector would an enough for your craving, and you can easily set them up along with a projector screen. For the video source, you can use various streaming devices to enjoy quality time with your family and friends.
If you make a market survey, then you will be overwhelmed by the number of choices you will get. So, choosing the best projectors in order to watch movies outdoor would get tough for you because most of them would quench your thirst for owning the most efficient projector.
So, to relieve you from all the ado we have come with the best 5 products which will serve as the best backyard projector and as well as the official one. We have carved out the top 5 picks after scrutinizing a lot of potential projectors that will meet your needs.
If you are in a hurry (else just keep reading), check out our recommended projector for your outdoor movie theater (cheapest): Chart of top projectors to watch outdoor movies:
IMAGE
PRODUCT
LATEST PRICE

EDITOR'S CHOICE

1. Epson Pro EX9220 Projector

Crystal clear quality with excellent brightness level.
The absence of rainbow artifacts.
1080p native resolution.
The wireless mirroring is efficient and lags free.

Check Price

RUNNER UP

2. BenQ DLP HD 1080p Projector

Conserves energy with SmartEco technology
Comes from a projector brand that's reliable for past 10 years.
High resolution with a perfect throw ratio
1.3x zoom with vertical lens shift.

Check Price
3. Optoma EH200ST Full 3D 1080p Projector

It delivers superior picture quality with high color detailing
Sharp text projection
It projects real 3D content.
It works quietly

Check Price
4. iCODIS G6 Video Projector

Crisp and bright image quality.
Full HD support
Affordable price tag
Huge lamp life hour

Check Price
5. RAGU Z720 HD Projectors Portable Movie Projector

12-degree corner correction
Extended lamp lifespan up to 30,000 hours
Can be well-played with video games and office uses
Adjustable image size

Check Price
6. CAIWEI Video Projector Wireless

Wireless iOS and Android connectivity
4200 Lumens outstanding display performance
The Lifespan of the light is up to 50,000 hours
50-200 inches projection size

Check Price
7. Optoma HD25-LV 1080p 3D Projector

Excellent picture quality for the price
Top notch design with excellent durability
Decent amount of lamp hours
Bright visuals with excellent clarity

Check Price
8. Epson VS350

The visual performance is quite good
The clarity level is commendable
The lamp longevity is decent
It is portable

Check Price
What Qualifies A Projector For Outdoor Use?
A projector to be utilized for outdoor purpose requires some extra edge than its indoor counterparts because they will face some dynamic condition than usual ones. If you really want to buy the best outdoor movie projector, then you need to be knowledgeable about these. It is logical for an outdoor movie projector to carry the right amount of raw power so that they can produce high-quality visuals in an open environment.
Attributes like high lumens, large screen size, powerful lamp, and projection technology come into factor when describing an outdoor projector. Ambient light serves as the most potent enemy for an outdoor projector because when outside light interacts with light projection from the projector, the visual quality you see becomes very poor.
Generally, projectors are mainly intended for indoor use, so they come with a certain amount of Lumens and contrast. You can easily control the environment light when watching a movie in your room. However, when playing video out on your lawn, you can't just stop the incoming light pollution from the streetlight, cars, neighbor houses, etc. So visuals become hazy and milky with a low amount of color and detailing which ultimately deteriorates the whole scenario. But an outdoor projector crosses all these hurdles by producing visuals with high brightness and rich contrast so that you get the same quality as the video source.
20,000:1 contrast ratio, 3000 Lumens, DLP technology, LED bulb are some common traits of a powerful outdoor projector which helps them to cut off the ambient light. The manufacturer design in such a way so that you can enjoy your outdoor session without worrying about the outside light which will jeopardize the visual quality.
Another criteria that differentiate an outdoor projector from regular ones is its battery power source. Not all outdoor locations have an AC power source, so many outdoor projectors come with the facility of battery power. So these factors help you to qualify a projector for outdoor as a projector doesn't come with the tag of outdoor or indoor usage mark.
How Many Lumens Do You Need For An Outdoor Projector?
Brightness level plays a crucial role in deciding the vividness of image in outdoor conditions. Lumens number primarily depicts the intensity of light radiation that the light source would throw on the screen. Outdoor theater setups get a lot of interference of outside lights, so it becomes crucial to have a projector with good brightness.
Generally, it is 2500 lumens number serves as the baseline although there is a calculation based on the screen size that can be used to determine the lumens number.  The calculation will be measured on foot-lamberts which is a standard unit movie industry. So prediction will be Foot Lamberts= Lumens / Screen area in Sq ft.
However, it may not be feasible for everyone to get substantial technical before purchasing a projector. The above formula will give a rough idea about the needed lumens number. So it would be ideal to choose a projector offering 3000 lumens although it might not be possible for everyone due to budget constraints.
Other factors also come into play while deciding lumens like the material of the skin, bulb and ambient light source. While buying an outdoor projector you should check if it can offer enough vividness and provides a decent quality you are good to go. The primary purpose is to have fun in your backyard.
How To Choose The Right Outdoor Projector?
Choosing an outdoor projector is slightly a tricky process because you will have to consider a lot of factors before you buy. Lumens and contrast ratio serves as the principal factor along with some other factor that comes into consideration when buying an outdoor projector. When you are browsing for the outdoor projector you need to look for a projector that has a high lumen number like 3000 which is sufficient to produce bright images.
Along with lumens, you also have to consider the contrast ratio which determines the dynamic range of an image. A projector with a high contrast ratio will bring tremendous vividness and color clarity in a visual even in the presence of ambient light. While these two serve as the primary factor, you also need to consider factors like screen size, resolution, aspect ratio, keystone and power source.
When you plan to watch a movie or TV series out in the garden or lawn, then you need to have a significant screen size with short throw distance. Along with screen size, it is necessary to go for a minimum 16:9 aspect ratio which will deliver crisp visual quality.
To get proper quality in an outdoor environment, you need to opt for projector minimum HD resolution with the support of Full HD. An HD or Full HD projector always produces a good light output which is necessary for when you plan to watch movies on the lawn. Ambient light continually pollutes the clarity and quality of a visual but with HD or Full HD projection, this fact gets submerged by a large margin.
Keystone correction is another crucial feature that you need to consider especially when you are looking for an outdoor projector because you will often need to correct the image size. Lastly, always opt for a projector that has a battery power source as an option because it is not possible to get AC power everywhere.
Top 8 Best Outdoor Projector to Watch Movies in 2019 Reviews
1920 X 1200 native resolution.
3LCD 3-chip technology.
3600 lumens.
Lamp longevity of 10000hours.
Wireless screen mirroring.
What we liked
Crystal clear quality with excellent brightness level.
The absence of rainbow artifacts.
1080p native resolution.
The wireless mirroring is efficient and lags-free.
What we didn't like
It doesn't have an audio-out port.
The fan noise is quite high.
Epson Pro EX922 is a well-known outdoor digital projector that puts up a marvelous visual quality in outdoor conditions, and it is due to the combination of WUXGA resolution and 3LCD technology. The inclusion of 3600 lumens and 15000:1 contrast ratio also helped the Epson outdoor projector to produce visuals with rich color output, massive black depth, and excellent clarity.
Surprisingly it treats you with 10000hours of lamp longevity allowing you to enjoy movies in your backyard for many years. It even gets a 2-watt inbuilt speaker to make the device a complete entertainment package.
Epson Pro EX922 serves as a complete outdoor home theater projector as it allows you to shoot up the screen size from 30inch to 300inch and that too with 1.38:1 throw ratio. While setting up the projector, you won't have any issue regarding image correction as it comes with 30-degree keystone correction, manual focus, and optical zoom.
Most importantly it takes only a few seconds for setup, and all the credit goes to its Plug-n-play facility. It excels quite well in the longevity department as it offers 10000horus of lamp lifespan.
2. BenQ DLP HD 1080p Projector Review
What We Liked Most About This Product
Surprisingly, this is our third inclusion from the manufacturer BenQ. That's not because of the enormous reputation that the brand has. But because of some unique features that BenQ DLP HD 1080p Projector really offers.
Check this video on unboxing and setting up a BenQ 1080p Projector:
In BenQ DLP HD 1080p Projector, we liked the way it displays in outdoor environments. In the case of outdoor movie sessions, you can't control the amount of light around and have to rely on the projector display itself. Surely, BenQ DLP HD 1080p Projector doesn't disappoint with that. Features and Benefits The most lucrative part of BenQ DLP HD 1080p Projector lies in its HQ bright display. This 3D 1080 projector has a brightness scale of 2200 lumens, which is pretty much for outdoor shows. Also, a contrast ratio of 1500:1, an ISFccc certified day/night viewing calibration, and a premium 6-color scheme made it stand out from the crowd.
It's a short-throw projector that has a throw ratio of 1.15 to 1.5. While displaying one of the diagonal screens of 60" to 180", anyone within the viewing range can have a clear vision of the movie and sound.
We don't have that much time to set up a complex projector when we're in outdoor camps, right? To make it even easier, the BenQ DLP HD 1080p Projector is pretty easy to set up, wrap up and carry.
In case you don't have any AC power source in camping hangouts, this BenQ DLP HD 1080p Projector is pretty much energy efficient. Try it yourself to see the magic.
In outdoor, there are already noises around. So, to let you guys concentrate on the movie, BenQ DLP HD 1080p Projector had been made completely whisper-silent.
Things We Like
Conserves energy with SmartEco technology
Comes from a projector brand that's reliable for the past 10 years.
High resolution with a perfect throw ratio
1.3x zoom with vertical lens shift.
Clear and maximized image size
A 3D-ready outdoor movie projector.
Things We Didn't Like
Picture quality is claimed not to be consistent for hours.
Features and Benefits
Optoma EH200ST is our top pick that treats you with a Full HD picture quality with a short throw lens. ECO+ technology serves as the highlighting feature of this projector which notches up the lamp life by a huge margin. EH200ST can be coined as one of the cool home theater projectors that is available in the market.
The crystal clear picture clarity with the help of DLP technology gives this projector an extra edge in this price range. Optoma always tries to come up with an innovative feature with their every product and with EH200ST they have provided an all-digital short throw system.
EH200ST is quite famous for its capability to deliver a screen size ranging between 40 inches and 300 inches at just a 0.50:1 throw ratio. All thanks to the DLP technology and dynamic black facility, you will get bright images coupled with deep black texture. The 20,000:1 contrast ratio along with brilliant color technology and 3000 Lumens adds to the crispness of picture quality.
The sharpness of the visual and razor-sharp text makes it ideal for multipurpose use. To make things more exciting it is coupled with a VESA 3D sync port that allows the projection of actual 3D content at the 144Hz refresh rate. Apart from watching a movie on your lawn, you can even utilize this projector for gaming purposes.
This is crazy, right? Yes!
All the hardware of EH200ST is packed inside a sturdy white box that can be easily mounted for projection. It also comes with a heavy-duty lamp which is backed by modern Eco+ technology to notch up longevity. Optoma has packed this projector with a commanding 10-watt speaker that delivers soothing sound quality.
While working, this projector only makes the 20dB sound level so you won't have to worry about the noise level. The exciting part is that it only consumes 0.5 watts and it shut down the power unit whenever it is left ideal.
Now, take a look at pros and cons section:
Things We Like
It delivers superior picture quality with high color detailing
Sharp text projection
It projects real 3D content.
It works quietly
It works well in the outdoor environment
Things We Didn't Like
The lag is quite noticeable.
The keystone correction is a tough task
Features and Benefits
iCodis G6 sits on the top spot of our low-budget pick, and its 3200 Lumens along with LED light technology serves as the primary reason for its position. iCodis has employed modern LED bulb technology which makes it twenty percent brighter than average projectors.
G6 might look like a small projector, but this little master boasts a vast amount of features which include Full HD video support. Whether you use it outside or inside, you will be treated with superior picture quality and clarity with heavy detailing. It also comes with a 120-inch large screen display capability so that you can enjoy movies or TV series with your big family.
The G6 is embedded with a 3000:1 contrast ratio and WXGA 1280 X 800 pixel native resolution which never fails to deliver crisp visuals with thick edges. To make things interesting, it also boasts a split-screen mode without producing any lag. You will be awestruck with its colossal lamp life hour which measures around 30,000 hours. You will hardly find this feature in top ranges as well as projectors that are under $100. In G6 you can easily tweak the size of the screen as well as the orientation with the help of keystone correction functioning.
iCodis has packed this little beast in a small box making it easy to handle especially when you are mounting it for an outdoor session. G6 comes with an array of connectivity options which includes ports for HDMI, VGA, USB, and AV. These ports allow you to connect various Blu-Ray players, DVD players, PlayStation, and multiple other devices. The company offers a 12-month warranty with a full replacement facility.
It doesn't end here:
Things We Like
Crisp and bright image quality.
Full HD support
Affordable price tag.
Huge lamp life hour
Large screen size range.
Things We Didn't Like
It is slightly bulky when compared with other small models.
It doesn't come with a battery
It doesn't include an English instruction book
5.RAGU Z720 HD Projectors Portable Movie Projector Review
What We Liked Most About This Product
Again, something from a new brand with an awesome set of features.
We'll talk about RAGU Z720 HD Projector series a lot, but let me tell you what you'll love most about these best projectors for outdoor movies. The display standard and projection quality that it offers, are way more than the price it's being sold. So, if you don't want to break the bank for a quality projector, go for RAGU Z720 HD Projector without any hesitation. Features and Benefits The most charming fact about RAGU Z720 HD Projector lies its display quality. A resolution as high as 1280×768, a 3200ANSI luminous efficiency, a 50% brighter display, and a projection size of 3-150 inches- what else do you think of?
It's a built-in HD video decoder that takes up to 1080p of video inputs, and the quality can be adjusted by changing the distance between the projector and the display.
To let the viewers have a more eye-soothing video experience, it has got a built-in 12-degree manual cornerstone correction. And don't ask about the color support. RAGU Z720 HD Projector has 1.67 million colors that it displays with ease.
Lastly, it takes multiple inputs and has built-in speakers to make an outdoor party complete.
Things We Like
12-degree corner correction
Extended lamp lifespan up to 30,000 hours
Can be well-played with video games and office uses
Adjustable image size
Cheap in price
Things We Didn't Like
No AV and VGA cable comes with the package
What We Liked Most About This Product
So, this is going to be the last pick of our best projectors for outdoor movies. But trust me, the model itself is one of the winners.
CAIWEI Video Projector Wireless is from a new but promising manufacturer Caiwei, which has already put its mark with hi-tech displaying quality. If you ask me, I would express my impression with a 4200 Luminous efficiency at such a mid-range price. Features and Benefits CAIWEI Video Projector Wireless proves that technology needs to be running at an equal pace to keep people satisfied. In the latest CAIWEI Video Projector Wireless, it has embedded a superb lamp with a superb lifespan of 50,000 hours.
In the case of fetching multimedia from devices, CAIWEI Video Projector Wireless is an expert. It can catch up with wireless iOS and Android devices also can play movies and videos online. Playing thousands of videos from YouTube or Netflix is just a matter of seconds.
Let's talk a bit about its video quality.
As said before, it has a 4200 Lumens display performance aligned with a native resolution of 1280×800. A contrast ratio of 5000:1 and a projection size of 50-200 inches will make your video experience better than ever.
As we're talking about projectors that work outdoor, there comes a question of lens angle adjustment. CAIWEI Video Projector Wireless has a magical wide-angle adjustment that can project on large screens from a relatively short distance.
Things We Like
Wireless iOS and Android connectivity
4200 Lumens outstanding display performance
The Lifespan of the light is up to 50,000 hours
50-200 inches projection size
Goes fine with online streaming from YouTube, Netflix, etc
Highly compatible with mobile devices.
Things We Didn't Like
Costs a bit more than the features it offers
Weight is too much to carry around easily.
7. Optoma HD25-LV 1080p 3D A Top-End DLP Projector Suitable for Outdoor Movies
Features and Benefits
Optoma HD25-LV can be depicted as a high range projector that is very good to watch movies at the outdoor theater. This model will not only surprise you with the performance but also with your body outlook. The manufacturer has tried to offer the best quality possible with this model, and that is why it has included DLP projection along with 1920 X 1080 native resolution.
It also houses 3500 ANSI lumens of brightness which makes the visuals bright and lifelike. You won't be able to complain about the black depth and clarity level of the visuals as it gets 20000:1 contrast ratio. Not only that it also excels well in the color segment and it is due to Brilliant Color technology that ensures color richness in every frame.
A plus point of owning of Optoma HD25-LV is that you will get to see Full HD 3D visuals without any lag and that too at 144Hz refresh which offers smooth flicker-free frames. However, it doesn't come with DLP Link or RF 3D glasses, and you would have to buy them separately.
Even though it is a home theater model but still it offers a massive projection size that expands from 28inches and goes all the way to 300inches. In addition, it also provides a decent projection distance that lies between 5ft and 33ft. To make things complete, it also houses a stereo speaker, but it fails to deliver high volume as well as good quality.
Optoma is well known for its longevity and with D25-LV they have done the same as they provided a 240-watt lamp that can run up to 6000hours. You will get an adequate amount of tuning options, and it comprises manual focusing, manual zoom, and +/- 20-degree vertical keystone correction.
It allows you to hook a lot of external devices and all the credit goes to its HDMI, D-Sub 15pin, stereo 3.5mm, RS232C, VGA, and USB. The manufacturer offers a top-notch one-year parts warranty and 90 days lamp warranty with this model.
Things We Like
Excellent picture quality for the price
Top-notch design with excellent durability
Decent amount of lamp hours
Bright visuals with excellent clarity
A significant amount of connectivity options.
Things We Didn't Like
The absence of vertical image shift
8. Epson VS350 – A Perfect Outdoor Projector
Features and Benefits
Epson is a legendary projector maker who is well known for providing top end products, and VS350 is one of those products that has amazed many customers. It houses the traditional 3LCD 3-chip technology and Poly-silicon TFT active matrix driving method that assist the projector in promoting top-notch performance.
It works with the assistance of 1024 X 768 native resolution which offers a lucrative visual quality, and you will also get maximum support up to 1400 X 1050 resolution. The black depth in every frame is adequate, and it is due to its 15000:1 contrast ratio. The vividness in the picture is praiseworthy, and brightness is supplied by 3300 lumens.
Epson has never compromised on the color accuracy in its models and VS350 carries the same DNA as it gets 1.07 billion color support from the 10bit color processor. Despite all these, it only gets a 4:3 aspect ratio which can offend you if you are a movie lover.
This model offers you a series of ports in its white box, and it includes HDMI, USB Type-A, and Type B, S-Video, D-Sub 15pin, Audio, and composite video. Interestingly for the fast setup process, it offers you a USB Plug'n Play facility with PC and Mac compatibility. It even has a 1-watt inbuilt speaker which is wholly ineffective even in small rooms.
The projection size of Epson VS350 is, and it starts from 30inches and expands up to 300inches. Likewise, the throw ratio range is also excellent, and it lies between 1.48 and 1.77. With this model, you will find manual zoom, manual focus, horizontal slide, and +/- 30-degree vertical keystone correction for the tuning process.
It houses a 200-watt UHE lamp that offers decent lamp life which is around 6000 hours. If you are using eco mode then the lamp can last up to 10000 hours. Even though it is not a dedicated portable model, but you can easily carry it anywhere due to its 8lbs weight. It is one of those models that allow you to instantly switch off the projector without waiting for the lamp to cool off.
Things We Like
The visual performance is quite good
The clarity level is commendable
The lamp longevity is decent
It is portable
Availability of enough connection ports.
Things We Didn't Like
It doesn't offer any carrying case
Poor audio output
The absence of 3D support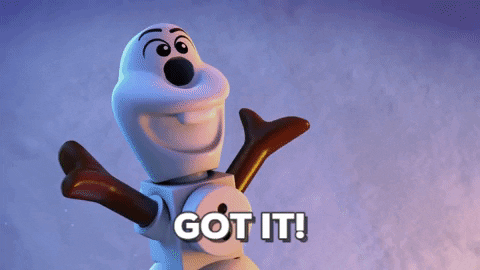 When you are hunting for the outdoor-movies projector, then you will always want your projector to produce minimum 720p HD picture quality along with 2000 Lumens. And both G6 and EH200ST deliver more than your expectation with a considerable number of exciting features that you mostly find in top range projectors. Most importantly you are offered highly durable body parts and long lamp life hour which serves as the crucial part of a projector. Keystone correction serves as a favorite feature in highly rated projectors, and you will get this feature on these two devices.
The price tag of a projector determines its potency in the market, and you will always prefer a device that is worth every buck you pay. With that being, both G6 and EH200ST are tagged with an affordable price mark, and we consider them as value for money products. Optoma and iCodis is a well-known projector manufacturer in the market, so you can have faith that it would deliver optimum performance. Thus these two serve as the most logical choice for you to own any of them as it will meet all your demand for an outdoor movie session.
9. ViewSonic PJD5255
Product Highlights
ViewSonic offers a range of DLP projectors for different markets and applications. The ViewSonic PJD5255 is a small projector designed for business applications. It features 5 different viewing modes to enhance the viewer's experience. The projector is also tastefully designed to suit the needs of different buyers.
The projector's 1024×768 resolution and 3200-lumen lamp ensured that images were bright and crisp. The device was also very easy to connect and use. Hooking it up to my 3D player or PC was a breeze. Whether I was just viewing still jpeg images or watching a movie, the picture quality was brilliant. Other than the sound, which I found a bit underwhelming, the PJD5255 was quite impressive. The projector blends performance with some neat features, making it a device I would readily recommend to buyers.
Features
HDMI/VGA & USB ports- this allows the projector to be connected to multiple devices, making it very convenient and easy to use.
Exclusive SuperColor technology- this feature enhances image projection by offering a broader color range. In so doing, it ensures a richer viewing experience.
3200-lumen lamp- by incorporating a bright lamp, the ViewSonic PJD5255 ensures brighter and more colorful images.
PROS
User-friendly design
Low power consumption
3D ready
CONS
Low-quality sound
High fan noise, which can be a distraction
Rainbow artifacts while viewing videos
10. Optoma X341
Product Highlights
The predecessor to the X341, Optoma X316 was hugely popular. Also given the fact that Optoma is known to produce cost-effective projectors with a surprisingly large number of features, I was excited to see what the newly launched Optoma X341 had to offer. The X341 was first available sometime around April this year, so it's only about 3 months old as of writing this review, although it's already on track towards becoming a bestseller. Here's my take on it:
Features
Size and Design:
I started this review by saying that Optoma is known to provide a large number of features, I never said they were good at making beautiful-looking projectors. That's the domain of companies like Epson and BenQ. The design of the Optoma X341 is quite uninspired, there are many that look just like it. Having said that, the build quality of this projector is fairly sturdy and does not have a plasticky feel to it at all. Weighing just below 5 pounds, it is also relatively portable. When turned on the projector creates audible noise of about 29dB which cannot be considered noisy.
Performance:
Well, here comes the most important bit. When talking about the performance of a projector, a lot depends on the lamp that powers it. The Optoma X341 is powered by a 3300 lumens DLP lamp by Texas Instruments (the same company that produces microchips for NASA). The lamp life is clocked between 5000-10000 hours depending on whether you use the projector in full-bright mode or eco-mode. Given the compatibility with the Rec. 709 standards, the X341 checks all the boxes when it comes to its display lamp. You can expect bright, vivid colors with a high-contrast ratio and a large color palette.Talking about the connectivity options, the X341 supports the following: HDMI (1.4a 3D support), VGA (YPbPr/RGB), Composite, Audio in 3.5mm, VGA out, Audio out 3.5mm, RS232, USB-A Power (5V-1A). What this means in simple terms is that you can connect most devices like laptops, DVD players, amplifiers, Blu-ray players, etc. It also supports Full 3D, although you need to buy separate glasses for it. It also allows for wireless display but you need to spend an additional $200(approx.) to buy the Optoma WHD200 wireless transmitter.Overall, it performs well for most purposes, though due to its high brightness, it augurs well for projection in areas with ambient light.
PROS
Super bright at 3300 lumens (anything above 3000-lumens is considerably bright)
Rec. 709 color accuracy – standard for high-definition display
Rear projection support
Optional Wireless (Require additional purchase of the Optoma WHD200 Wireless HDMI 1.4a Transmitter)
11. BenQ MS524A
Product Highlights
You will be hard-pressed to find a new-ish BenQ projector for below $300. So I was surprised to see the newly launched BenQ MS524A being sold at just below $300 and also with such high-end specifications. A normal user can expect 4000-6000 hours of lamp life, which is pretty much the standard these days. The brightness is great @ 3300lumens, the resolution is a bit below par but the contrast ratio of 13000:1 kinda makes up for the image quality. The gist of it is that you can expect bright images with decent quality (not HD though).
Features
Size and Design:
I've always had a thing for BenQ projectors, especially when it comes to design. The MS524A is no different. The bright white color will be suitable for most spaces, it doesn't particularly blend in and it doesn't particularly stand out. The specifications are 8.7 x 3.7 x 11.1 inches, weighing at about 4.2pounds, which is lightweight and you can carry it around.
Performance:
You expect nifty, intuitive features from your devices, this is actually what sets them apart. You will find many of these on the MS524A. For example, the sound output stays on even when the screen is turned off, allowing you to listen to audio without wasting lamp life. The projector also has the ability to project onto a blackboard or whiteboard (using wall color feature), and also includes several teaching templates. The templates include Letter Formation lines, Worksheets, and coordinate charts. It also supports 3D projection.The lamp life is upto 10,000 hours depending on how you use it. The lamp is estimated as:Total (equivalent) lamp hour = 2.22 x (hours used in Normal mode) + 1.67 x (hours used in Economic mode) + 1.54 x (hours used in SmartEco mode) + 1.00 x (hours used in LampSave mode).A normal user can expect 4000-6000 hours of lamp life, which is pretty much the standard these days. We've already said that the brightness is great @ 3300lumens, the resolution is a bit below par but the contrast ratio of 13000:1 kinda makes up for the image quality. The gist of it is that you can expect bright images with decent quality (not HD though).Connectivity-wise there are no complaints, it has an HDMI port so you can connect everything from your laptop to DVD player. It also supports streaming devices like Amazon Fire TV or Google Chromecast etc.
PROS
[email protected] lumens
Low Price
Nice lamp [email protected] hours (eco-mode)
Supports rear projection (needs a special rear projection screen)
Automatically choose best picture quality by pressing the "AUTO" key on the remote. (Keystone correction)
Great for backyard movie night
CONS
SVGA resolution: 800×600 (native)
Meh speakers @ 2W
Does not come with carry bag
12. Epson Home Cinema 740HD Projector
Product Highlights
Another one of the popular devices in the market and also one of the cheapest Epson projectors you can buy. The device has a native resolution of 720p. It is different from the other devices on the list because it uses Epson's in-house technology known as 3LCD as opposed to the other projectors which are DLP lamp powered. It gives the device a very competitive brightness at around 3000 lumens, but this should still be enough to function outdoors. However, the device does not support 3D.
Features
Size and Design:
There's another cool reason why people are buying Projectors. Ever try taking your TV to a friend's house because to want to watch a movie and he only has 32 inches? I'm guessing you didn't. Too much effort right? Projectors are much lighter; this one weighs only 9 pounds. So they're built for travel, and they're built for ease. Put in into a bag, or suitcase. There are models that are even lighter than this so this is by no means the most portable Projector on the market. But it is easy to transport. There's a little set-up time but you no longer have to lower your living standards when you go to another place and I'm guessing you'll have a lot more friends with this. If you had a 300-inch Projector, I'd say come on over friend. The measurements are 14.3 inches, by 14.2 inches by 6.2 inches so it has a small footprint too. The design is also good with its white finish, attractive lens, and curved features. So if you like your technology to look as attractive as you do, then this might be a good purchase
Performance:
The set-up is really easy and it can be done in under 20 minutes. One annoying point is that you must use Keystone given that there's no lens shift. Be careful using Keystone or you will import distortions and it will affect your enjoyment of the product. I'm going to tell you about the image quality below. It's extraordinarily good, which makes it all the more frustrating that they couldn't add a lens shift option for the set-up. Still, as long as you're careful with Keystone, it shouldn't impact you.What's the lamp life? This is the first question you should always ask about a Projector because one sad day you'll need to replace the lamp. So it's about running costs. The average is a roundabout 6000 hours but this one lasts 10000 hours. That's 10000 hours of viewing before any extra expenditure. So far so goodMoving onto the picture it's 720p. What's the difference between 720p and 1080p? Not a whole lot so you'll still be getting a great picture. It does mean that you'll never have 3D on the 740HD so if you're thinking that with a few add-ons like a transmitter, you'd be 3D viewing, then think again. Honestly, unless you're an expert in pixel-based technology, you won't notice the difference in the 2D picture. With a 15000-1 Contrast Ratio, the Blacks and Whites appear sharp and distinctive. The Color Technology works well too, so you don't typically have to put up with distortions and rainbow artifacts even after rolling the screen out to the max.You can get 84 inches of screen size by placing the Projector only 8 feet back and 126 inches from 12 feet back. So we're talking about huge screen sizes in the living room. Outside you're looking at 300 inches from 20 feet back. These really are excellent throw distances that will satisfy anyone. Epson has however been slightly naughty in their description of the connections. Going to their website you'll see a massive list of all the devices this machine will connect to. It includes everything from Tablets, to phones, to Blu-Ray, DVD, to Laptops and Computers. The list kind of gives the impression that you can hook more than one of these up at once. There's only 1 HDMI connection though so you won't get HD with your Blu Ray and your Laptop hooked up at the same time. But they were right that you can hook all these devices up. You'll need an adapter if you own an iPad and want to stream movies from the internet. From a conventional tablet, you can stream these movies immediately. Hook your camera up with the USB connection too. For phones, the connection is slightly slow because there's no MHL connection.Less good news comes in the form of the Speakers. In short, they're terrible. It's a common problem with Projectors and I'd suggest you hook up your own speakers. If you did this, you'd have great sound. If you don't have any or don't want to buy any Speakers then this is not the model for you. As far as Brightness goes, you get 3000 Lumens. This is enough for you to take it out into the backyard for movie nights with the family. You can also take it outside at night for gaming. The response time is pretty good and you'll receive images of the size your TV could never give you. Best not take it outside in the afternoon though because you won't get a good picture in daylight. In the afternoon some advice would be to view indoors, with the curtains or blinds drawn.
PROS
15000-1 Contrast Ratio
720p HD
300 Inch Maximum Screen
Short Set-up Time
Excellent Portability
10000 Hour Lamp Life
Great Color Technology
Excellent Connection
3000 Lumens
CONS
No lens Shift
IPad Users need an adapter
13. Acer P1173 DLP Projector
Product Highlights
The ACER P1173 is a powerful DLP projector that works well in both small and large spaces. The images produced are bright and accurate thanks to the SVGA resolution chip and a 3000 lumens OSRAM bulb. It can also be used as a 3D projector (glasses need to be bought separately) while producing a sound output of up to 3W. The projector comes for slightly above $300 which makes it a very competitive product for the price.
Features
DLP 3D-Ready: Looking for a sub $400 3D device? Consider the P1173 as a serious contender. As we wrote the Acer P1173 review, we connected the projector to a PS3 and the images produced were stellar. The overall gaming experience, thanks to a 120Hz refresh rate was something worth recommending as well.
EcoProjection Technology: Acer guarantees a lamp-life of 10000 hours (in extreme-eco mode), which means that the projector can be handy for heavy users. Also, the projector does not necessarily require a projector screen and is powerful enough to project images onto a wall.
MHL Compatible: For those occasions when you want to connect your smartphone or tablet to a projector, the P1173 comes with MHL compatibility. This feature allows you to project images, videos, or presentations directly from your phone without having to transfer the file to your laptop.
PROS
Easy to set-up
3000 lumens = Really Bright!
Good Connectivity: HDMI, 2 VGA's, and a MHL port
Light-weight and portable
ACER eco-projection technology = low power consumption
Comes with a carry case and remote
Great Value for money.
CONS
Getting the optimum light/contrast setting can take some time.
Speakers are not the greatest.
Before ending, let's take a look at:
Why Should I Buy An Outdoor Projector?
People often believe that they can use a standard indoor projector for outdoor use, but they forget the indoor projector are only good in the dark environments surrounding it. So these projectors fail to provide the intended quality when used in outdoor areas to watch movies as they face many obstructions, especially in outdoor light pollution.
But a projector specially curated for open-air purpose successfully overcomes all the obstacles and presents you excellent quality with good vividness and color richness. Outdoor models are embedded with an extra amount of lumens which helps the projector offset the interference caused by outside thus maintaining a good quality visual with optimum brightness.
The contrast ratio also serves as a crucial factor behind the reason for buying a projector that is dedicated to outdoor use. A standard home theater projector is not suitable for portability, so it becomes hard to carry them during the outdoor session.
On the other hand, outdoor projectors are incredibly portable, and they weigh around 6lbs which makes them easy to carry anywhere. Most of the indoor projectors don't get varied throw ratios which becomes problematic for users to use in the backyard but outdoor models often get a decent range for projection distance making it easy for setup
Outdoor models also get a lot of zoom and lens shift facilities that make them the most appropriate choice when a user plans to buy a model for an open-air setup. They also possess the right type of technologies that assist them to offer a mesmerizing entertainment session.
Moreover, they also carry vast options for aspect ratio which is not usual in indoor home theater models. So these are significant factors that set an outdoor projector from all other regular models in the market. So if you are someone who wants to enjoy good visual quality in the outdoor area, then the outdoor projector is the most logical choice.
Final Thoughts
Getting the best products from the market is always tough, but we hope our top two picks will assist to cross that hurdle. Both Optoma EH200ST and Epson VS350 possess the right quality and features to fit set the mood when you plan to watch a movie with your friends or family. They carry the necessary Lumens to deliver bright visuals along with high color accuracy and heavy pixel density. People often get swayed by flashy features, but they forget the fact that not all outdoor projectors possess the right quality. However, you can entirely lay your trust on these two gems as our experts have tested them at Gadget Lounge Lab.